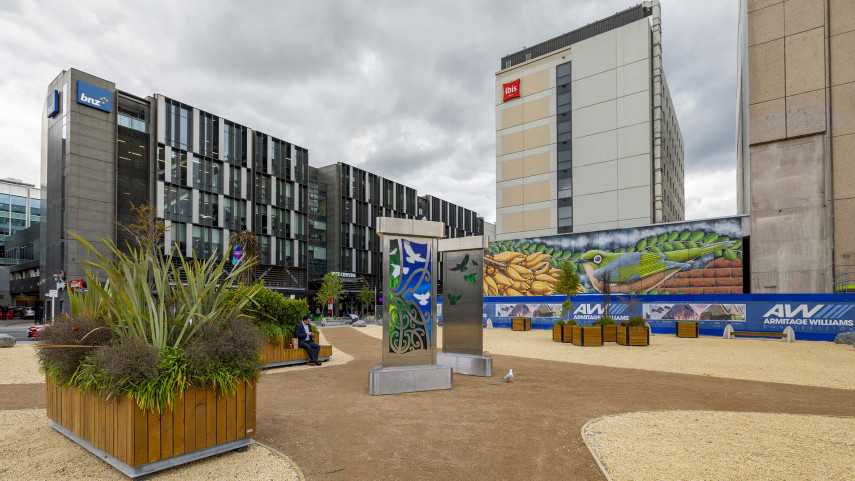 A prominent vacant site in Cathedral Square has been temporarily transformed into an urban park by its owner.
"The transformation that has occurred at 9 Cathedral Square is a great example of how vacant sites can be used to help support the city's regeneration while waiting for permanent development to take place,'' says Christchurch City Council's Head of Urban Design, Regeneration and Heritage Carolyn Ingles.
"The site on the corner of Colombo and Hereford streets was previously uninviting, but now it is a welcoming, interesting space.''
The site is owned by Surja Yang, of Emerald Development Limited.  He has worked in partnership with the Council on a low-cost makeover of the site so that it looks attractive and provides a pleasant space for Central City visitors, workers and residents  .